UNA SECONDA VITA ⋅ PAOLO ULIAN ⋅ 2006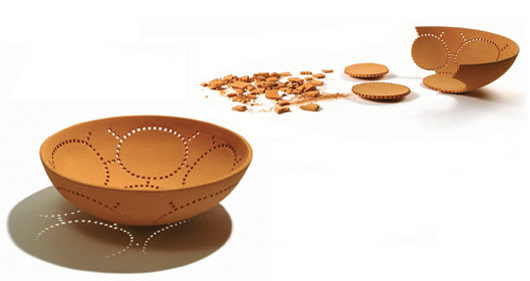 The decoration of this ceramic centrepiece is designed to give a Seconda vita (literally a Second life) to the product in case of accidental breakage. In this way, from a big centrepiece we can obtain a set of small bowls. 
"I like to think that this object can become a sort of admonition of not getting rid of products too easily", writes the Italian designer Paolo Ulian.
More info and image source: paoloulian.it/riciclo.html