ENABLING THE FUTURE ⋅ GLOBAL NETWORK ⋅ 2011 - present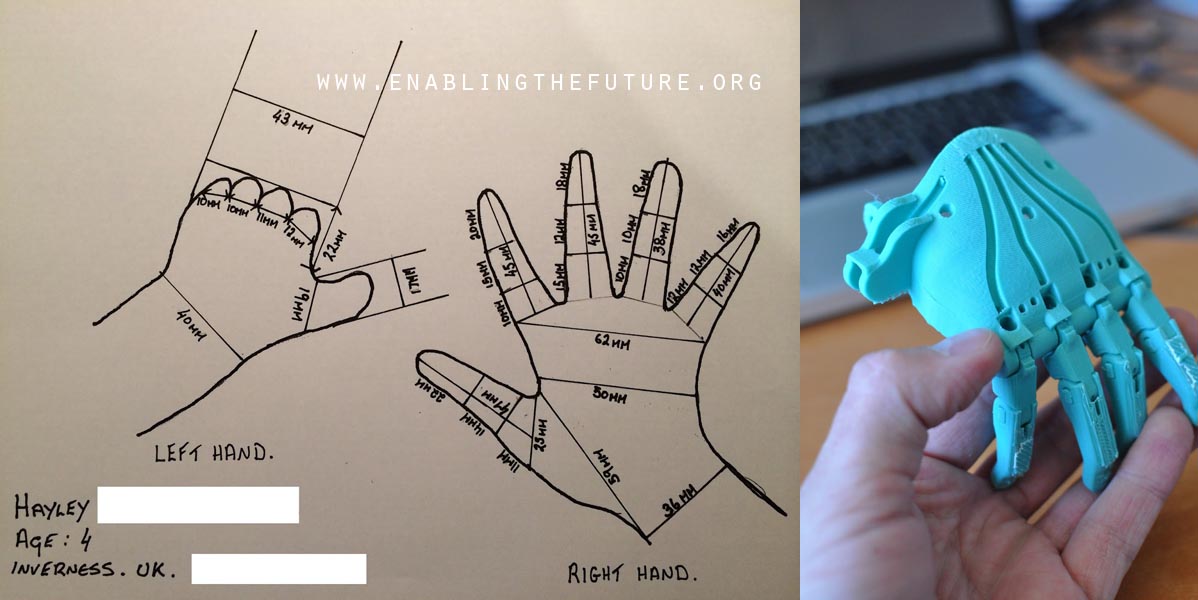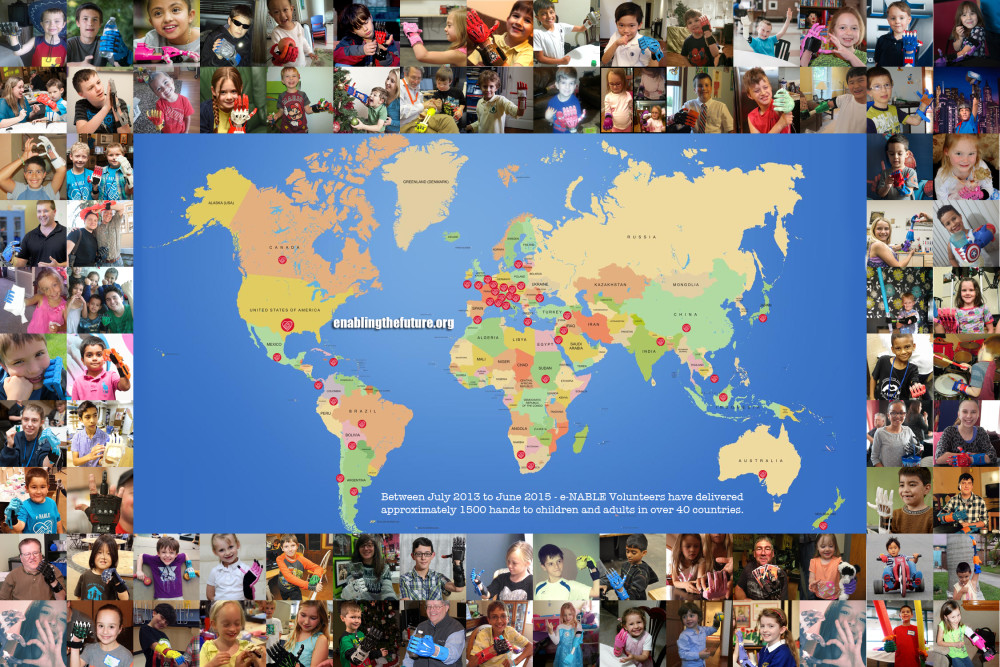 Enabling the Future is a great example of re-appropriation dynamics which started from a product shared online, here the story of this project is described in its details.
The initial design of an upper-limb prostheses has been upgraded and modified many times (to have an idea of the big variety of designed and produced devices have a look here). The community is here engaged in a big scale co-design projects, where everyone can take place and give insights about useful modifications of the initial model. Some modifications improved the starting system in an incremental way, while other modifications satisfy specific needs of smaller communities (here some examples).
This project shows also a very positive use of the 3D Printing Technologies, where the high flexibility in shape can be matched with the need of specific functions and real needs. 
More info and image source: enablingthefuture.org
How? [Work in progress, sorry]
What? Shape, Proportions, Skin, Dimensions, Users' Needs
When? Production (industrial and at home, that somehow here overlap due to the co-design process adopted)
Who? Designer, User
Where? Online, Offline
Why? Primary needs
How much? Range to Open
How many? Low Volume