365 KNITTING CLOCK ⋅ SIREN ELISE WILHELMSEN ⋅ 2010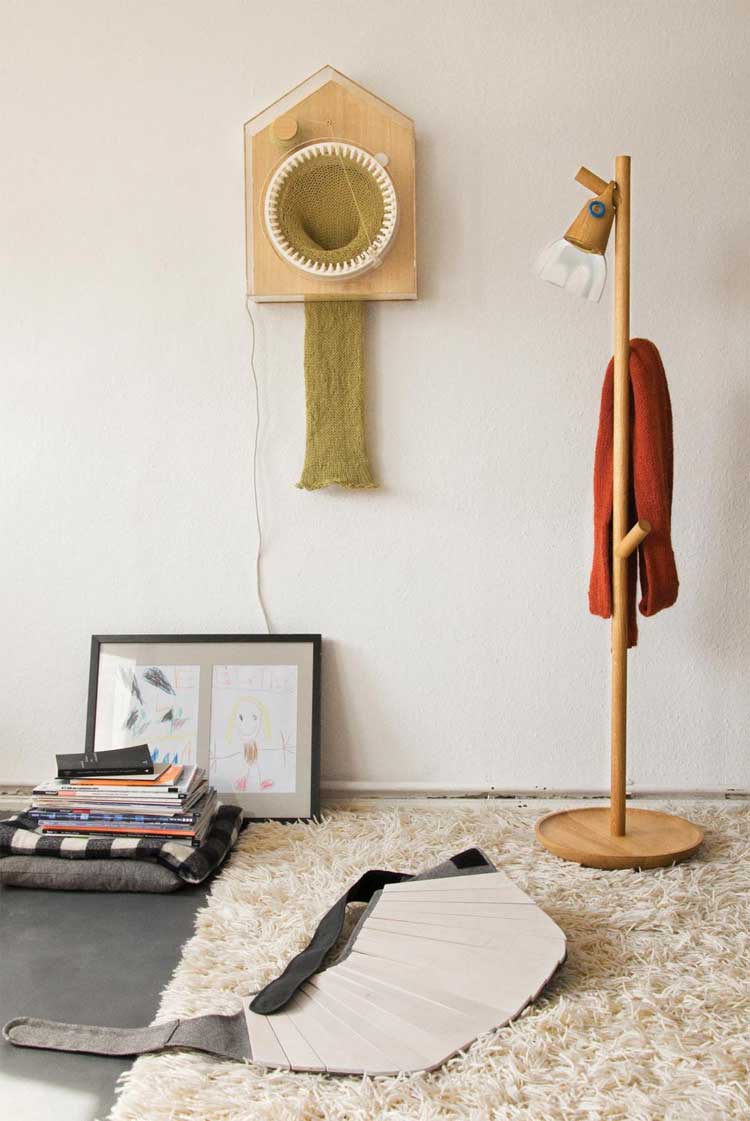 365 Knitting Clock is a wall clock that shows "the physical representation of time as a creative and tangible force" [S. E. Wilhelmsen]. While time flows the clock is knitting a scarf, that takes 365 days to become a finished 2 meters long one. 
This product deals with simultaneity of functions and with the innate desire of visualise the passage of time.   
More info and image source: sirenelisewilhelmsen.com and odditymall.com