NEW KINTSUGI REPAIR KIT ⋅ HUMADE ⋅ 2016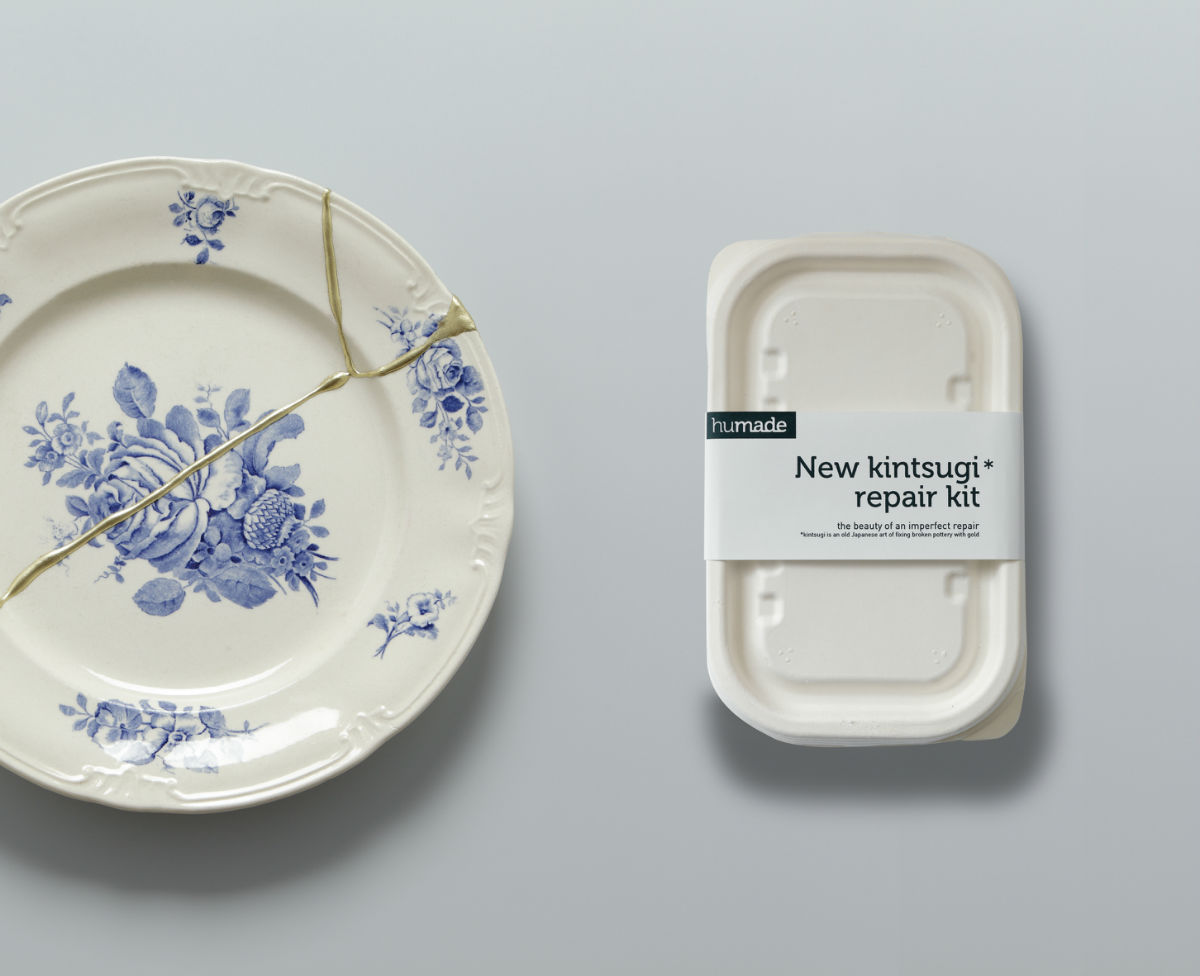 New Kintsugi* repair kit is a DIY kit that helps the end user repairing objects, by simulating the ancient Japanese technique, named Kinsugi, that consists in repairing (mainly ceramic) objects with gold. This technique, and the kit itself, underlines the aesthetic value of cracks and repair interventions done in our daily objects. The kit provides glue and golden coloured powder, here a video that explains how to use the kit.
This aesthetic approach, discussed also in a separate post (link) is defined as Wabi Sabi that sees beauty in incomplete, imperfect, humble and impermanent things.
More info and image source: humade.nl
How? [Work in progress, sorry]
What? Skin, Function (the function doesn't normally change, but it is restored from broken products)
When? Breakage, End of Life 
Who? User
Where? Offline
Why? Primary needs
How much? Range (if the kit is used as it is meant to be used), For example, if compared to Sugru, this kit applies to only certain materials.
How many? High Volume